Forever Young is a result of the vision of two highly influential and accomplished women, Bethenny Frankel and Valérie Rousselle. The duo came together with the vision to create a wine that embodies the things that they cherish in life – quality, beauty, prestige, and fun.
Originally from Saint-Tropez, Valérie Rousselle injected youthful energy into the storied Château Roubine property when she took over in 1994. She expanded the estate, converted it to biodynamic viticulture, invested in state-of-the-art equipment and began crafting award winning Rosé. 
A self-made businessperson, TV producer, multiple New York Times bestselling author, philanthropist, beauty influencer and mother, Bethenny Frankel was attracted to the elevated level of the bespoke wine produced by Chateau Roubine.
Hence, a beautiful partnership was born.
The quality of these grapes, the detail involved in its production and the excellence in the finished product speak for itself, and the stunning packaging is simply the cherry on top."


Partnering with Bethenny on Forever Young and combining our different experiences and expertise to create a female-led wine of this caliber has been a dream come true."


The history of Château Roubine has always been linked to that of Provence.
Established in 1307 and one of only 18 Cru Classé estates in Provence, its east-west orientation, clay-limestone soil, & natural drainage promote the growth of more than 13 grape varieties, including the rare Tibouren variety, which accounts for only 2% of the wine grown in Provence.
Known since the beginning of the 14th century, Château Roubine was the property of the Order of the Templars before being ceded in 1307 to the order of Saint John of Jerusalem. In the 15th century, Château Roubine became the prerogative and pride of various great Provençal families.
Since the Templar knights
And the Order of Saint John
Since the Templar knights
And the Order of Saint John
Since the Templar knights
And the Order of Saint John
Since the Templar knights
And the Order of Saint John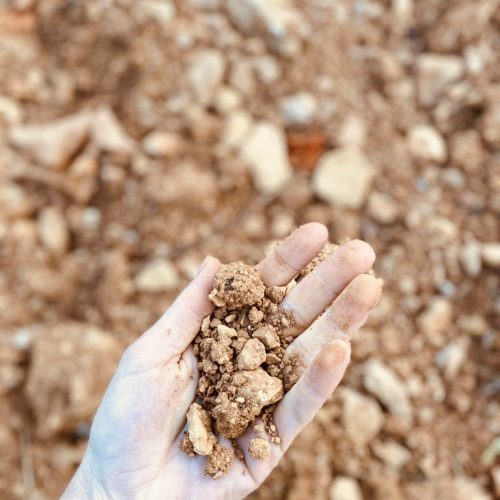 In 1789, the revolution caused the fragmentation of the property. In the 1800s, the estate belonged to the Allaman family, who sold it in 1855 to Anne Leclerc de Juigne de Lassigny.
Through inheritance, in 1923, Château Roubine returned to Henri de Rohan Chabot, who entrusted it to the Ott family for rent. Valérie Rousselle from Var, a native of St Tropez, became the owner of Château Roubine in 1994 and the estate began a new page in its history.
COMMITMENT TO SUSTAINABILITY
For the constant sake of harmony and being one with nature, sustainable agriculture is at the heart of this wine estate. This environmental approach, present at each stage of production, is part of respect for the natural environment and its balance. Over the seasons, we invite you to live the cycle of the vine, to discover the essential gestures and the climatic contrasts which offer the qualities of a real terroir. 
Brand owned and promoted by entrepreneurand influencer
Estate Grown, Produced & Bottled at Chateau Roubine in Provence which is owned by
Accomplished restaurant and nightlife impresario